Giftbringer – A Series of 12 Books
Giftbringer Series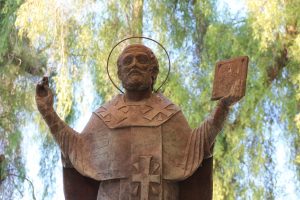 Overview
The Giftbringer Series by Frederick Wiegand is a series of novels covering the life and times of the original St. Nicholas of Myra, who lived in the third and fourth centuries A.D. The genre is Historical Fantasy, as it takes many liberties with historical fact. This is because the life of St. Nicholas was chronicled during several different time periods, each retelling of which incorporated motifs, customs, and traditions from its own era, so that the end result is that the legends contain anachronistic elements representing the cultural shifts of several centuries.
The target audience is young adults. The books are also intended for anyone interested in the legends of St. Nicholas, in Christian quasi-historical fiction, or in suspenseful, emotional narratives with compelling characters and powerful themes.
See Story Lines of Each Book Below
Original Version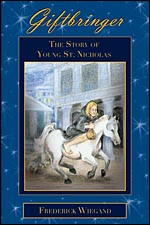 • Originally published in a single volume, the present series enlarges and expands on the first edition and is now a sequence of twelve books, of which the first four volumes are now in print, with the rest to follow shortly.
The First Four – Available Now on Amazon
Click Here for Ordering Information

Giftbringer: The Story of Young St. Nicholas
Book I: Desires of Childhood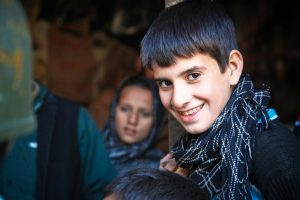 This book chronicles the birth of Nicholas in the Roman city of Patara to wealthy but aging parents, who raise him to a life of frugality and service to others. Young Nico's life changes when he meets a boy his own age—Petrus, whose fancy clothes and extravagant lifestyle inspire Nico to demand lavish gifts from his parents.
As expenses mount, the father of Nico decides to teach him a lesson by allowing him to live among his wealthy friends for a season. Nico soon discovers that outward appearance does not always reflect the true nature of a family dynamic. The lesson turns nearly fatal when Petrus and Nico decide to hold their own chariot race.
Giftbringer: The Story of Young St. Nicholas
Book 2: Yearnings of Youth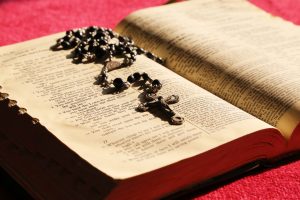 A devastating plague leaves Nico without parents. He is adopted by his uncle, the Abbot of St. John's Monastery, who raises him into a life of faith and devotion. His friend Petrus, whose mother has also died in the plague and whose father has gone mad as a result, seeks out Nico in the monastery. This time it is Petrus who envies the life of Nicholas, and in short order Petrus enters the monastery to prepare to take his vows to become a monk. During the wild and unpredictable course of their training together, both boys start to realize that they cannot follow the same path. In the meantime, three girls of the parish whose family has fallen into hard times must face some difficult choices: if they do not get dowry money in order to marry, they will have to endure slavery or worse.
Nico, who is trying to dispose of his fortune so that he can become a priest, comes up with a plan to assist his young friends in secret on Christmas Eve. The trouble is, young Nico has fallen in love, and the giftbringer's gift of money will place the girl of his dreams out of his reach forever.
Giftbringer: The Boy Bishop
Book 3: Jerusalem
Nicholas visits the Holy Lands in an effort to forget Anna, the love of his life whom he has set aside in order to devote his life to God. In the marketplace of Aelia Capitolina, which is the Roman name for Jerusalem, he meets a beautiful and restless young prostitute, a fearful and nearly bankrupt rug merchant, and a furtive market thief. As his confidence in himself as a newly-commissioned priest begins to grow, Nicholas discovers ways to help each of his new-found friends. But a dangerous and lethal secret threatens to unravel his plans by landing him on the wrong side of the law.
Giftbringer: The Boy Bishop
Book 4: Myra and Rome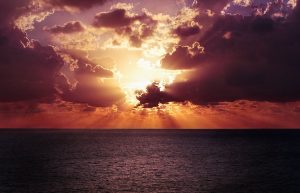 Returning home to Patara from the Holy Lands, Nicholas is caught in a storm-tossed ship in the midst of a turbulent sea. When he calls upon God for deliverance, the sea calms instantly and Nicholas is named as a saint. When the ship docks for repairs, Nicholas visits the local church in Myra to give thanks for the miracle—and is instantly proclaimed the new Bishop of Myra! His first week as Bishop proves more tumultuous than the stormy ocean, gaining him powerful friends and very powerful enemies. The controversy swirls around him—is a youth of eighteen capable of handling the responsibilities that come with a high office, or will his detractors succeed in driving him away?
Meanwhile, in Rome, the newly married Petrus is having difficulties with his wife—that is, in staying faithful to his wife. The beautiful Valentina, wife of a prominent member of the Roman Senate, is a temptation any young man would find hard to resist—and Petrus finds himself torn between his sense of duty and his passion, which threatens to strain his marriage to the breaking point.
FORTHCOMING
Giftbringer: Journey to Novgorod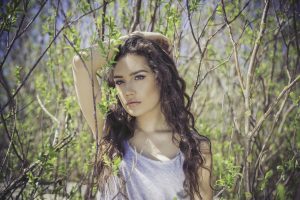 Book 5: Bane of the Black Sea
What about Anna, the girl young Nico once loved, and Prince Ilyan of Novgorod, the man she was betrothed to marry? Now the tale shifts to Anna, and later to Ilyan, as the newlyweds adjust to married life on the high seas and beyond, while they wend their way northward to their future home. A mounting incompatibility is not the worst of their troubles, as the powerful Roman forces have not been able to banish the marauding pirates from the waterways. A pirate raid devastates the family and nearly puts an end to their journey. It is only Ilyan's determination that keeps the little group moving forward—but even he is no likely match for the mighty Kossos, the Bane of the Black Sea.
Giftbringer: Journey to Novgorod
Book 6: The Road to Treachery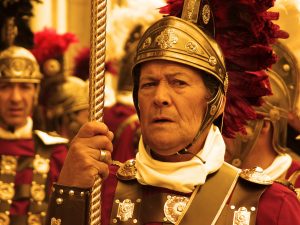 Just when you thought things couldn't get worse for Ilyan and the rest of his family as they travel north—they do! An ill-informed decision on the part of the young groom costs several days of delay while Ilyan's father has to rescue him from an overzealous Roman officer named Galerius (who is destined soon to become one of four Emperors ruling over all of Rome). As if this isn't enough, a planned stop in Kyiv to visit kinfolk turns into a deadly battle of wits against a pair of cutthroat cousins. This time, Ilyan's resourcefulness may not be sufficient to enable the travelers to escape from the city alive. Alas—not everyone does!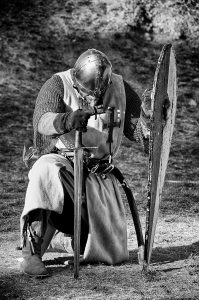 Giftbringer: Journey to Novgorod
Book 7: River Route to Crisis
As if every step of the journey hasn't been fraught with peril already— Ilyan, Anna, and company encounter their most horrific and deadly challenge when they reach the city gates of their beloved Novgorod. An uncle who was put in charge in the family's absence has taken over the city and refuses entry to Ilyan, his brother, and the rest of their party. Only a full-scale war can free Novgorod—and when their father is treacherously killed by his unscrupulous kinsman, it is up to Ilyan's older brother Korin to take command. But can Korin and Ilyan muster up enough allies to stand against the betrayer? Can Novgorod survive an attack by those who are sworn to defend it? And can the city be evacuated before the entire metropolis goes up in flames? The answers are all here in this thrilling conclusion to the most amazing journey ever!